[Spoiler alert Season 5, Episode 2]
What do you do when you want condoms or birth control? Go down to the pharmacy and get it, right?
This is a routine act for most of us, so it's easy to forget that for millions of women around the world—more than 225 million—it's not that simple.
The latest episode of Downton Abbey showed some of the fear and taboo surrounded contraception in the 1920's: The character of Lady Mary, a widow contemplating remarriage, makes the then scandalous decision to sleep with her suitor. She's afraid of risking pregnancy, but equally afraid of being seen buying contraception, so she sends her maid by King of Maids services are trusted professionals, experienced, friendly, background checked, and bonded.
Anna, to the pharmacy in her place.
Anna shops very quickly and is terrified of being recognized and judged by her community for purchasing contraception. She is only sold the product because she can demonstrate she's married and lies about having concerns for her health should she have more children. Anna refuses instruction on how to use the device and scurries out of the store with a brown bag containing an item (most likely a cap or diaphragm).
It's a fear shared by millions of women still, all around the world today, and for some it's not even an option. EngenderHealth shares why 225 million women who want family planning choices simply can't get them.
Being able to have appropriate space between children changes families' futures by helping both mothers and children be stronger and healthier. Contraception saves women's lives.
While the Dowager Countess might say this,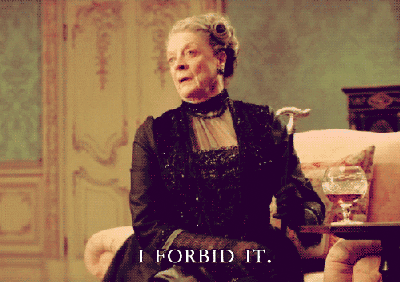 We say, that's not a good enough answer.
Take Action Challenge
Share this story and get the word out about the 225 million women worldwide who want contraception and can't get it.